Every since the Victorian age when wealthy children received oranges in their stockings
and well off families hung clove studded oranges from their trees

citrus fruits and Christmas have gone together. That is why I am sharing this recipe for Lemon Syrup Glazed Loaf Cake. I like to make it with Meyer Lemons, they are sweeter then regular lemons and regularly available this time of year, but plain old lemons will do just fine. Now I actually burned my cake this year, I think my oven has temperature is a bit off and is running hot, but that is more an argument for the cake then against it because it was still good! If you follow the recipe below you will have a delicious, non burned, lemon cake to enjoy.
Meyer Lemon Loaf Cake with Lemon Glaze
For the Cake:
1 1/2 sticks salted butter at room temperature
3/4 cup granulated sugar
2 eggs, beaten
1 1/2 cups all purpose flour
1 tsp baking powder
zest and juice of two lemons
1/4 cup milk
For the Glaze:
1/2 cup sugar
juice of 4 lemons
Preheat the oven to 350 and grease and flour a loaf pan. Beat the butter and sugar until fluffy. Add the eggs one at a time and beat and scrap the sides and bottom of the bowl after each addition. Sift in the flour and baking powder and fold in gently. Combine the milk, lemon juice, and zest in a small measure cup and slowly add to the butter mix gently until a smooth batter forms. Pour into the prepared loaf pan and bake one hour. Allow to cool slightly
To prepare the glaze heat the sugar and lemon juice over medium low heat until the sugar has dissolved completely. Pour the glaze over the still warm cake.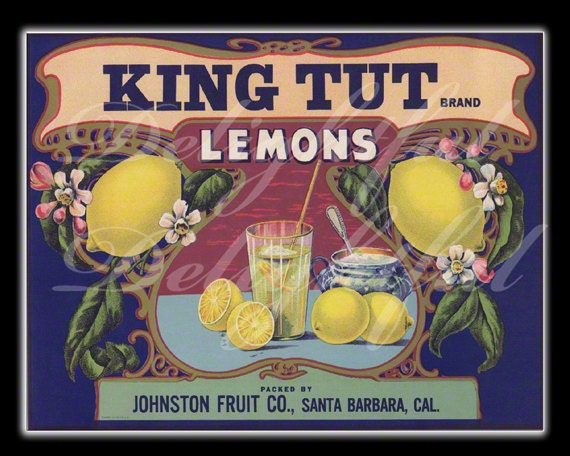 Did you know you can make like a thrifty retro housewife and find many uses for inexpensive lemons :
Cut a lemon in half and sprinkle it with kosher salt and use it to scrub counters or dirty pots.
Rub cutting boards with lemon to remover odors.
Place cut lemons in the refrigerator to remove orders.
Use a mixture of lemon juice and hot water to remove pet odors from litter boxes or dog accidents (this mixture will cause bleaching so don't use on fabric).
Apply lemon juice with a q-tip to lighten dark spots on your face or hands.
I'm sure there are dozens more.